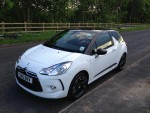 The Cars
Let's Get Driving!
The Driving Edge mainly uses small, hatchback manual diesel and petrol cars - Ford Fiesta's, Fiat 500's, BMW Mini's, Peugeot 208's, VW Polo's, VW Golf, Citroen DS3, Nissan Micra, Hyundai I20, Toyota Yaris and Vauxhall Corsa's. Most of our cars are eco-friendly with very low CO2 emissions.
Please call Freephone 0800 6127597 for further information.
Or call Guy (ADI) on 07845 909386 (7 days a week including evenings until 10pm & all weekend) or email guy@thedrivingedge.co.uk for further information.
Try the Driving Edge Experience today.
Only Fully Qualified Driving Instructors with 5 Years Experience-Be Safer with the Driving Edge!
Local Experienced Instructors at Affordable Prices.