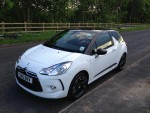 Intensive Driving
ARE YOU LOOKING TO LEARN TO DRIVE QUICKLY?
Do you want to spend one hour a week for the next 12 months learning to drive? If the answer to this question is NO then read on.
The Driving Edge School of Motoring offers intensive driving lessons in the Greater Manchester, Buxton, Cheshire, Macclesfield, Warrington, North Staffs, areas covering Sale, Bredbury, Bury, Bolton, Crewe, Cobridge, Newcastle-under-Lyme, Failsworth, Congleton, Northwich, Hyde, Buxton, Preston, Blackburn, Warrington, Widnes, Rochdale, St.Helens, Atherton, Cheetham Hill, Macclesfield and West Didsbury test areas.
We will teach you to drive safely on various types of roads and then train you in the area where you will be taking your driving test. Ideally this will also be where you will doing most of your driving after you have passed your test!
At the Driving Edge, we believe that it is better to complete 1.5 hr to 4 hour intensive driving sessions over a 1 to 10 week period before taking your driving test.
Costs: 1st 10 hours of intensive driving = £200
(2nd set of 10hrs = £220).
Alternatively you may want consider a Crash Course (normally 2 hr to 4 hr sessions and we book all the tests for you).
Please note that these prices do not include your theory or practical driving test.
Driving Edge only uses experienced, fully qualified and DVSA Approved driving instructors (ADI's - Green Badge Holders).
Most other driving schools use instructors in training (Potential Driving Instructor -PDI Pink Badge Holders) who may only have been training pupils for a few weeks or days. Using a trainee driving instructor could cost you more money because you might have to do additional driving lessons! Driving Edge only uses qualified driving instructors with 5 years experience. Be Safer with the Driving Edge!
Please call Freephone 0800 6127597 for further information.
Or call Guy (ADI) on 07845 909386 (7 days a week including evenings until 10pm & all weekend) or email guy@thedrivingedge.co.uk for further information.
Experience the Driving Edge. Only Fully Qualified Driving Instructors with Five Years Experience -Be Safer with the Driving Edge!
Local Experienced Instructors at Affordable Prices.