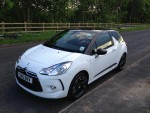 Gift Vouchers
WHY NOT TREAT YOUR LOVED ONES TO THAT IDEAL GIFT FOR CHRISTMAS, A PERFECT BIRTHDAY PRESENT OR OTHER SPECIAL OCCASIONS?
Why not give us a call? We can provide you with a Complimentary Driving Gift Voucher for Christmas, a Birthday or other Special Occasions and post it to you free of charge.
Why not purchase one of our special offers below:
Beginners Offer- 10 Hours for £120.
Any Driver Offer- First 5 Hours for £90 or First 10 Hours for £200.
Call direct on telephone no below for further information.
Gift Vouchers are also available for Automatic Driving.
Please call Freephone 0800 6127597 for further information.
Or call Guy (ADI) on 07845 909386 (7 days a week including evenings until 10pm and all weekend) or email guy@thedrivingedge.co.uk for further information.
Try the Driving Edge Experience today. Only Fully Qualified Driving Instructors with 5 Years Experience -Be Safer with the Driving Edge!
Local Experienced Instructors at Affordable Prices.