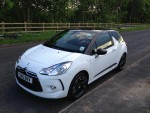 Looking for an ADI Franchise?
With No Contracts/No Ties-Ins!
Driving Edge has a team of over fifteen fully qualified instructors serving Greater Manchester, Cheshire, Buxton, Warrington, Macclesfield and North Staffordshire.
We currently have some vacancies in many areas of the North West including Greater Manchester, Warrington, Buxton, Macclesfield and North Cheshire.
Please contact us direct for further information.
We are a first point of call service for all ADI's looking for additional work alongside their existing operation.
We offer very competitive special offers to customers and we are market leaders in the ever-expanding crash course/semi intensive driving course market.
Plus we are also very busy providing automatic driving lessons and automatic driving courses and we also have opportunities for automatic driving instructorsin the North West (any area).
We are currently booking over fifteen crash courses a month and our special offers for normal driving lessons are proving very popular.
Option 1
Pay £31 incl vat a week - Standard Driving Lessons (Courses Separate). ADI's will have their own cars. This is our most popular option working alongside your existing work - no additional branding to your car required. (You also get first priority on all Crash Courses -intensive and semi-intensive).
Option 2
Pay £62 incl vat a week -For Normal Driving Lessons and Crash Courses. ADI's must have their own cars.
Four weeks non-payment holidays included with all options.
All Prices are inclusive of VAT.
We do a £21 in total two week trial to start/try it out!
Minimum 50% reduction in franchise fee due to bad weather i.e. snow etc.
We can provide you with a free, removable roof sign but this is not essential - no additional branding required.
There are no contracts to sign and no lengthy tie-ins. You can work with Driving Edge alongside your existing operation if you prefer.
Why not give us a try! You will not be disappointed!
Please contact Guy (ADI) at Driving Edge for further information on 07845 909386 or email guy@thedrivingedge.co.uk
Local Experienced Instructors at Affordable Prices.